As part of the startup Interview series, we are going to interview Mr. Maksym Diachenko from XOresearch, an ai-powered startup from Latvia offering cardiac checkup services.
Maksym, thanks for taking the time to catch up with us. Can you briefly outline the company's story, what is XOresearch's key goal? Who are the founders and how it all became what it is today? 
Company was founded in 2015 by Maksym Diachenko, Olexandr Lytvynenko and Dmitry Korotkih. It was self-funded by the founding team to explore the business opportunities in emerging AI markets. In 2016 we started a small AI pilot for automatic interpretation of ECG, which slowly grew to a full-fledged automated Holter software, which was named Cardio.AI.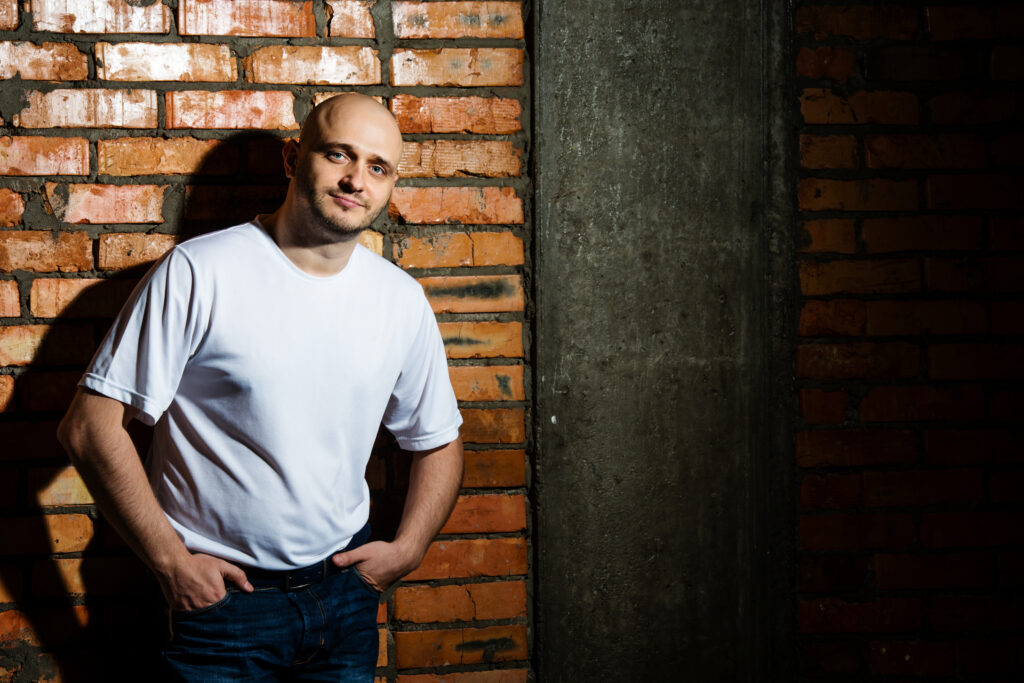 What kind of products and services does your company offer? 
We provide cardiac checkup services (prolonged Holter monitoring) with help of our own Cardio.AI platform. It is an end-to-end solution for hospitals and corporate entities. We handle everything: supplying single-use devices, providing mobile apps, interpretation, and the final report. And we are definitely proud of our ECG report, we believe it is one of the deepest and precise (long ECG) reports on the market while being interpretable, clean, and sane.
What's the latest progress in the project, and what are you focusing on right now?
After we've launched the commercial service in a few countries (Feb 2021), we are focusing on the certification in as many territories as we could right now. On the side of the new cool things, our development team is focused on the next generation of the devices with our hardware provider. As the new hardware emerges, our part of the job is to extend the capabilities of the Cardio.AI platform to support it – those devices will become a mini-lab on your chest. With the capabilities of our next AI technology, these devices will be able to detect dangerous states, like infarction or high glucose levels, as they develop and immediately warn a healthcare provider. We would be able to estimate something we call 'health index' (it's basically a mortality risk), and even predict it into the future, to help doctors to decide which patient requires immediate attention.
What pain of your customers are you helping solve? What is your company's offering and what kind of customers and partners are you looking for? 
Remote patient monitoring is not an easy task while being an important diagnostic step for many cardiovascular issues. Patient's well-being (and sometimes life) depends on the quality of the diagnostic report. We help hospitals to increase the quality and speed of this diagnostic by streamlining the process with the help of the deep learning (AI) system. Raw ECG data, along with our events markup, could be accessed by a physician or attending clinician to support the decision process. For corporate entities we have a proposal of long-term cardiac mass-screening, which doesn't interrupt staff or affect their daily lives — it takes just a few minutes of their time but has a strong clinical value to increase well-being.
What differentiates XOresearch from its competitors?
We use our own software daily, which helps us improve it much faster. We can test a much larger number of patients compared with any diagnostic provider because of the efficiency of our AI, while still benefiting from human verification of the result (no dumb auto-holter).
Do you use AI technology in your product? How does it work for you?
We use a sophisticated cascade of large neural networks to mark the ECG events within the raw signal. That allows us to detect more than 80 types of arrhythmia and other ECG abnormalities. We are constantly working in a feedback loop, where any classification mistakes fixed by our technicians are added to the training set, and the quality of this set is the thing that makes us very proud.
Do you have any projects related to COVID-19 research? If so, can you explain how your product is contributing to a global fight against coronavirus?
COVID-19 definitely affected the arrhythmia, we never saw that much of it previously, especially within the relatively young part of the population. We have some cases where doctors rely on our precision, comparing two patient's reports side-by-side to understand if they need to intervene or the arrhythmia is decreasing naturally. We believe arrhythmia detection will play a large role in post-COVID era.
What is your business model and how are you planning to get early customers onboard? Have you already raised money for your operations and building the platform?
Our business model is simple – we sell 3-7 days cardiac tests. We've already launched in East Europe and it's pretty ironic that patients there have early access to a much more advanced tech (both on hardware and software sides) because regulatory requirements are lower. We expect to pass the breakeven point in just a few months.
What milestones have you had in fundraising and where are you now?
We are raising right now (Jul 2021) to help us fund much more complicated and costly certification in the US/EU and to start the pre-sale in Europe. Also, our deep learning hardware needs some upgrade. =)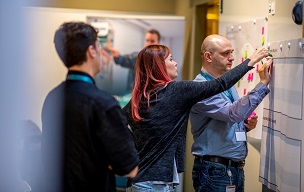 What was it like growing your team? What are the challenges and surprises you encountered? What tips do you have for building a solid team?
Get rid of the people who only talk. Get rid of the toxic people in the office (you have a remote for that). Believe in your people and give them a chance at least twice (then mark them "talk only"). Always solve conflicts.
What are your company's plans for the future, your major dream in 2021? 
This is the year we started to sell the services on top of the product which was 5 years in production. That made us super-proud, we believe we affect a lot of people's lives, helping the well-being of many patients. But there are so many things we want to do. I (Max) dream we could roll out the real-time health index this fall to start the clinical validation already because I believe we could save so many lives with it.
What do you think about the business climate in Latvia and in the EU in general?
A bit overly regulated, sometimes a bit slow in decision making. But overall very open and friendly.
To summarize our interview I would like to ask your opinion about the future of the HealthTech industry, especially considering the impact of pandemics and all this economic turbulence. 
HealthTech is naturally slower than other sectors. Pandemics boosted the research and development though, more and more people understand that we could solve any problem in healthcare. Emergency authorization helped a lot, and now we have this mechanic in place for future crises.

We just need to invite more teams with ideas through additional funding and this is what I believe would happen. There are so many things that could be improved by the small and dedicated teams.