As part of the startup Interview series, we are going to interview Ms. Laine Bruzek from Evvy, a female-founded startup, recently raised a Seed round, discovering and leveraging overlooked biomarkers in the female body.
Laine, thanks for taking the time to catch up with us! First of all, congratulations on closing the Seed Round! Can you briefly outline the company's story, what is Evvy' key goal? Who are the founders and how it all became what it is today?
Evvy was founded on the simple insight that there is so much we still don't know about how to best care for women and people with vaginas — after all, we weren't required to be in US clinical research until 1993. At Evvy (co-founded by Stanford alumni Priyanka Jain and Laine Bruzek), we're building a new understanding of the female body by discovering and leveraging overlooked female biomarkers.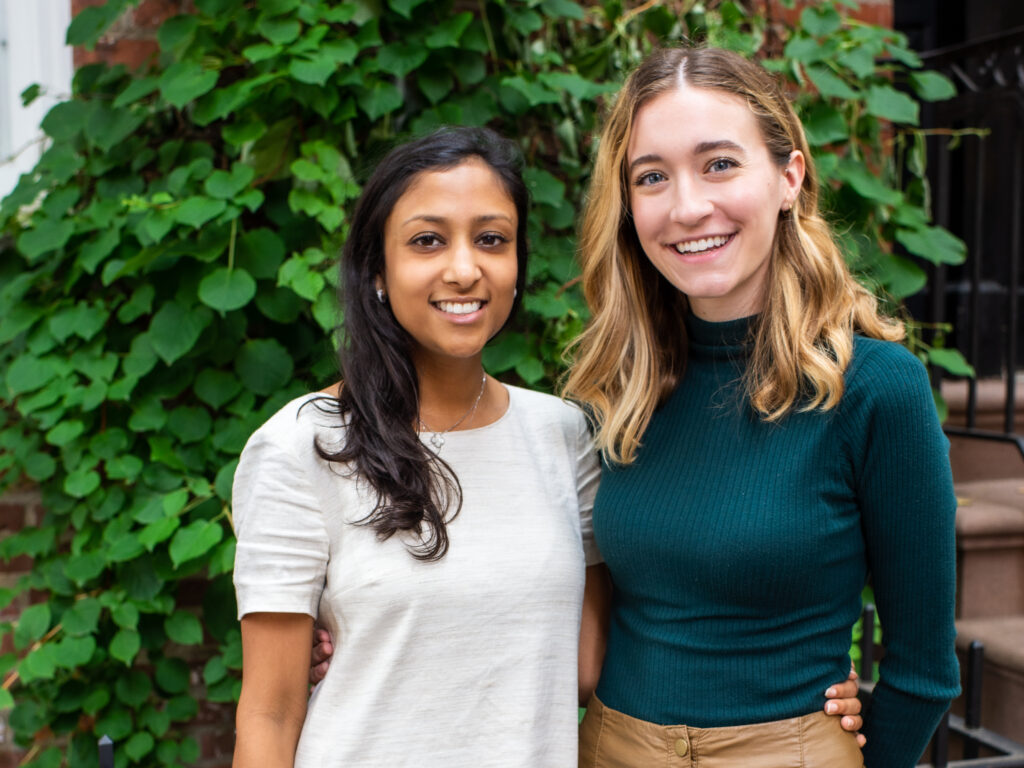 Evvy is inspired by our own personal experiences. Almost everyone with a vagina will deal with a UTI, yeast infection, BV, or another vaginal infection in their lifetime — and many of us recurrently. But the taboo around vaginal health means that we often go through our care journey alone, and with deep embarrassment. It's time that vaginal health, and women's health as a whole, gets the destigmatized investment it deserves on a systemic, clinical, and personal level.
For us, the vaginal microbiome is just the beginning. We're already planning to expand into new biomarkers, datasets, and products that can transform how we diagnose and treat conditions in the female body.
What kind of products and services does your company offer?
Evvy is launching the first-ever at-home vaginal microbiome test to use metagenomic sequencing to tell you what's up down there, why it matters, and what you can do about it.
Why? 30% of people with vaginas suffer from imbalances in the vaginal microbiome every year (read: bacterial vaginosis, yeast infections, and UTIs). What's more — the latest research has uncovered groundbreaking links between the vaginal microbiome and infertility, STIs, preterm birth, gynecologic cancers, and more.
But even though the vaginal microbiome is an important biomarker, women and people with vaginas have never had access to that information about their own bodies — until today.
The Evvy Vaginal Health Test is available in all 50 states and performed as a simple, at-home swab (think a Q-tip!). Test results are delivered back after 2 weeks in a personal, private online dashboard with actionable results, curated insights on how your vaginal microbiome is related to your holistic health & recommendations based on your unique health context.
What's the latest progress in the project, and what are you focusing on right now?
We publicly launched on July 14, so we're focused on empathetically understanding and serving our first customers and laying the foundation for scale.
What pain of your customers are you helping solve? What is your company's offering and what kind of customers and partners are you looking for?
At least 30% of women and people with vaginas suffer each year from imbalances in the vaginal microbiome, often manifesting as yeast infections, recurrent UTIs, bacterial vaginosis (BV) and other infections.
For those struggling with recurrent infections, Evvy's test finally brings specificity to what is otherwise a long and difficult journey of identifying what may be causing their symptoms.
For those without infections, groundbreaking new research shows that the vaginal microbiome is a critical marker of overall health in the female body. The microbes in the vaginal microbiome are associated with broader health outcomes like preterm birth, infertility, STI acquisition and more.
Evvy empowers anyone with a vagina to take control of their preventative health by understanding these associations in the context of their unique microbiome.
What differentiates Evvy from its competitors?
Evvy is the first company to leverage metagenomic sequencing in vaginal health testing. Part of our unique approach is finally bringing the best technologies (like metagenomics) to women's health!
But we believe our core focus also sets us apart. There are other companies in this space because there's an obvious systemic opportunity — but we keep women and people with vaginas at the center of what we're building, always.
And what women want from these tests is more than just a list of microbes — we want to understand what they mean for our health and what we should do about it.
With that in mind, not only are Evvy's results the most comprehensive on the market, they come with a hyper-personalized understanding of what's up down there, why it matters to your health, and a personalized plan for how to rebalance your microbiome and maintain it in the long term — which no other test offers.
In addition to comprehensive results and recommendations, we're investing heavily in destigmatized and scientifically-sound vaginal health education. Based on each user's microbial results and health context, we curate relevant education and research about how the vaginal microbiome might be related to your overall health — so everyone with a vagina can better understand and care for their unique bodies.
Do you use AI technology in your product? How does it work for you?
We leverage AI to better understand which recommendations are working for which microbes. This allows us to improve our personalized recommendation engine for each user while creating the research on what treatments are and are not working for different groups of people — which can help providers better care for their patients.
What is your business model and how are you planning to get early customers onboard? Have you already raised money for your operations and building the platform?
We sell our test direct-to-consumer at evvy.com and through clinical partners.
What milestones have you had in fundraising and where are you now? How do you plan to use recently raised funds?
We just raised a seed round of $5 million from General Catalyst, Box Group, Virtue, Human Ventures, G9 Ventures, BBG Ventures, and others. We're excited to leverage that capital to reach our first customers, hire best-in-class engineers and data scientists, and continue our R&D.
What was it like growing your team? What are the challenges and surprises you encountered? What tips do you have for building a solid team?
We've been thrilled to learn that Evvy's vision for closing the gender health gap and giving women access to better information on their own bodies resonates with a lot of folks looking for mission-driven work! One tip we have for new startups: have job postings live at launch. For us, it meant that from day one anyone interested in Evvy could also explore opportunities to join our team full-time.
What are your company's plans for the future, your major dream in 2021?
In 2021, we want everyone talking about the vaginal microbiome. We're investing heavily in educating people with vaginas and their healthcare providers on the vaginal microbiome, as well as leveraging our dataset to move the needle on risk prediction, diagnoses, and treatments for the female body.
Additionally, we aim to bring together the greatest minds across medicine, data science, engineering, and microbiology to harness the power of our unique, in-depth dataset to iterate on our recommendations, find new biomarkers, and inform precision treatments.
To summarize our interview I would like to ask your opinion about the future of the HeathTech industry, especially considering the impact of pandemics and all this economic turbulence.
We believe that precision healthcare — which requires sex- and gender-specific care — is the future.