As part of the startup Interview series, we are going to interview Mr. Keswin Suresh from DarDoc, an Abu Dhabi-based HealthTech company that offers a digitized platform for availing primary healthcare services to its users from anywhere.
Keswin, thanks for taking the time to catch up with us. Can you briefly outline the company's story? What is DarDoc`s key goal? Who are the founders, and how did it all become what it is today?
DarDoc was conceptualized amidst the COVID-19 pandemic in 2020.
I was suffering from an auto-inflammatory disorder and required a home nurse to look after my medication requirements. During that time, I noticed severe irregularities and inefficiency in accessing home healthcare within the UAE. This prompted me to kick start a health-tech startup that would revolutionize the way home healthcare operates.
I co-founded DarDoc with Samer Masri, who is a healthcare entrepreneur from Abu Dhabi. Together, we decided to dedicate our time and energy to building the first regional platform that would transform home nursing.
Thus, DarDoc was formed as an entity in May 2021. Within eight weeks of formation, DarDoc launched the MVP in the market by offering COVID-19 related diagnostic tests at home. DarDoc currently has more than 1000 downloads and is gearing to launch the game-changing home-nursing service in the region. The updated version will not only focus on giving care but also on patient education and awareness through the rich content available in the DarDoc mobile application.
The new version shall be available for users from December 10, 2021, or earlier.
DarDoc wants to be a one-stop solution for accessing healthcare from home and believes that visiting hospitals and pharmacies should be a thing of the past. Hence, the platform is building the foundation of a truly futuristic healthcare approach and delivery.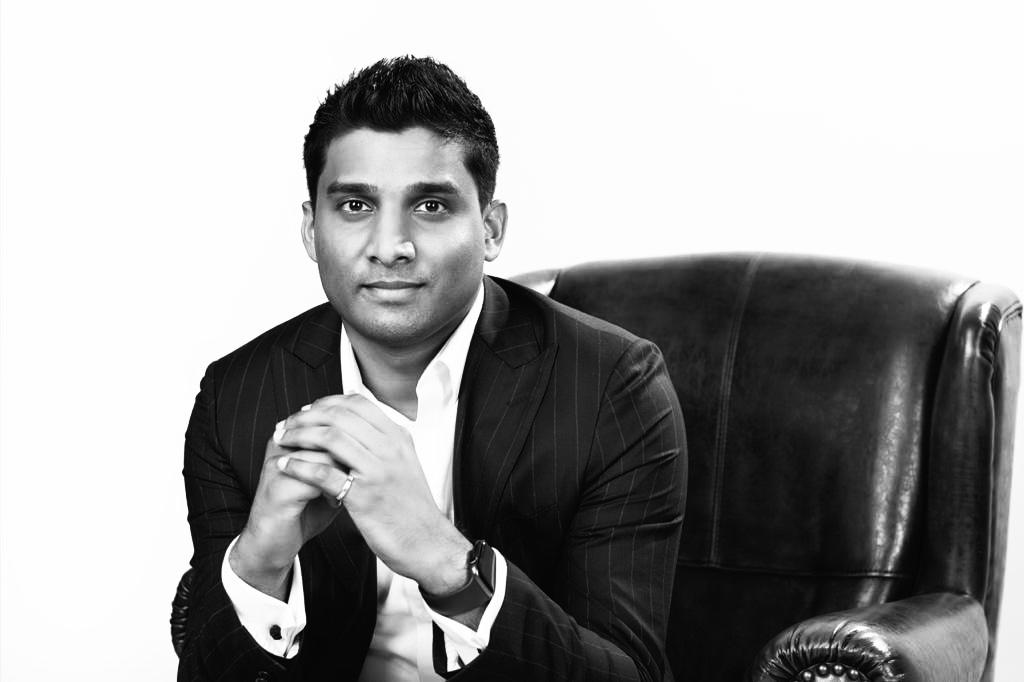 What kind of products and services does your company offer?
DarDoc offers laboratory tests for various conditions, regular screening packages, sexual health tests, physiotherapy, vaccination, and home nursing.
What's the latest progress in the project, and what are you focusing on right now?
DarDoc currently is focused on building connected care and a revolutionary home-nursing experience.
What pain of your customers are you helping solve? What is your company offering, and what kind of customers and partners are you looking for?
Everyone hates visiting hospitals and patients, who require regular trips, are more frustrated than ever. DarDoc aims to bring healthcare to home, just like pizza delivery. Fast, secured, and efficient! DarDoc platform is available for users of all ages living in the UAE. In the near future, DarDoc has plans to expand in neighboring markets.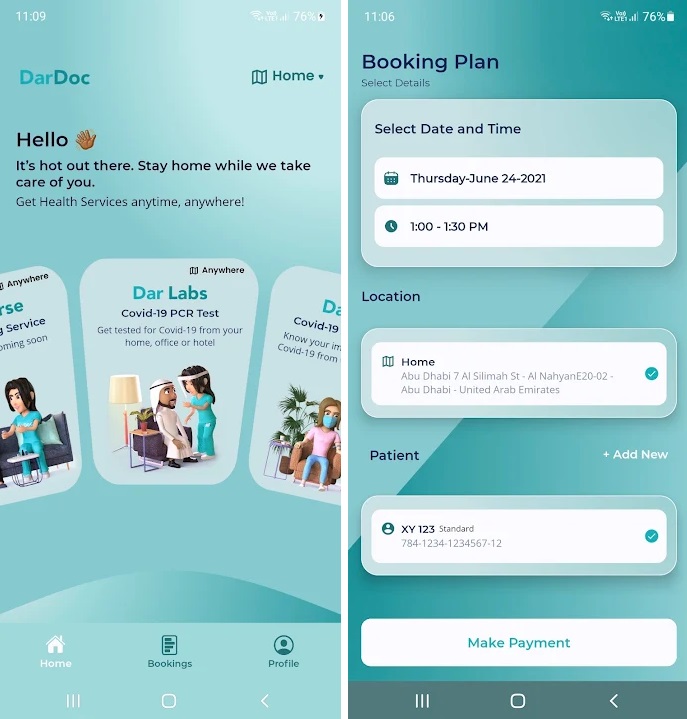 What differentiates DarDoc from its competitors?
DarDoc is a one-stop solution for accessing healthcare and the only startup that offers home nursing on demand. The quick patient onboarding process, assessment process, and intuitiveness of the platform stands above par when compared with others.
Do you use AI technology in your product? How does it work for you?
Patient recognition is a key process in healthcare and DarDoc uses AI for automatically capturing patient data from the personal identification document. All of this is done in a split second and a profile is created forever. The team is also engaged in building AI for quite a few other tasks in the mobile application.
Do you have any projects related to COVID-19 research? If so, can you explain how your product is contributing to a global fight against coronavirus?
DarDoc has been empowering the health system by providing COVID-19 testing for patients at home. The ones in quarantine and exposed to COVID-19 are largely benefitted from this.
What is your business model, and how are you planning to get early customers onboard? Have you already raised money for your operations and building the platform?
In February 2021, DarDoc raised a seed amount of 400K USD from angel investors and through boot-strapped funding from the co-founders. This gives DarDoc the initial charge to build, launch and plan for scaling their operations.
What milestones have you had in fundraising, and where are you now?
Successful launch of MVP in July 2021.
Currently, we are on the verge of launching a full-fledged service by December 2021.
What was it like growing your team? What were the challenges and surprises you encountered? What tips do you have for building a solid team?
The majority of the startups take hiring easily. As co-founders, I and Samer invested our time heavily in building the right team. Spending a lot of time with each candidate during the interviews helped in understanding the right traits DarDoc was looking for.
To build a strong team, every startup needs to engage with potential candidates, do networking, and after having them on board; you need to continuously challenge them to be at their best. 
DarDoc has a very inclusive culture where everyone works in a close-knitted environment and has an ownership attitude.
What are your company's plans for the future, your major dream in 2022?
DarDoc will be aiming at integration with insurance and launching in neighboring markets in the year 2022. In addition, there are some early-stage talks for integrating wearables for advanced monitoring of patients at home.
To summarize our interview, I would like to ask your opinion about the future of the HealthTech industry, especially considering the impact of the pandemic and all this economic turbulence.
Healthcare is re-shaping and the pandemic has accelerated the way it was projected to change. We have seen an increase in patient adoption of new technology. Moreover, physicians have changed their gears and are more tech-savvy. Technology will make healthcare efficient, increase delivery speed and bring down costs significantly in the near future.
A lot of unwanted operational costs will be eliminated in the future due to technology disruption.