As part of the startup Interview series, we are going to interview Mr. Waddah Malaeb from DLOC Biosystems, inc., a Lebanon-based BioTech startup that develops a novel organ-on-chip device aiming to recreate human tissues outside the body so that drugs can be tested on them before clinical trials.
Waddah, thanks for taking the time to catch up with us. Can you briefly outline the company's story? What is DLOC Biosystems' key goal? Who are the founders, and how did it all become what it is today?
DLOC Biosystems, inc. is an organ-on-chip startup that creates and uses breakthrough 3D cell culture & disease models for drug testing. We aim to reduce the time & cost of drug testing by better predicting the effect of drugs preclinically.
It all started in 2017 when I, a mechanical engineer, worked on a research project on breast cancer biology at the American University of Beirut (AUB) while doing my Engineering Master's degree. There, I realized that there are fundamental aspects of ductal tissues, including the breast mammary ducts, that are vital to the tissue's healthy & diseased environments. And no disease model ever replicates those aspects, neither in my research projects nor anywhere else in the world. Not accepting the status quo, I then designed and fabricated the 1st proof-of-concept prototype chip, proposed it for my master's thesis, and then developed it briefly throughout the masters.
Understanding the global need for such complex models, before proposing a master's thesis project, I applied for the Darwazah Contest, an entrepreneurship & innovation competition held at AUB. In Darwazah, I got access to valuable business mentorship and developed the business model & plan, and the idea for a startup began. I then won the Darwazah contest and a $10,000 award that was enough to survive working on the startup for a few months after finishing my master's. After Darwazah, I applied for local & regional competitions such as the LIRA Forum contest in 2018 & 2019 (won 1st prize), and the MITEF competition in 2019 (won 3rd prize). I then won the 1st prize at the "Arab Entrepreneurship Rally 2019" startup competition held by the League of Arab States, Arab chambers of commerce, and UNIDO, with a money prize of $50,000. In 2020, I applied to and won the Arab world's leading science & innovation competition, technical accelerator, and TV show "Stars of science season 12" and got titled "Top Arab Innovator 2020", and awarded a monetary prize of $300,000.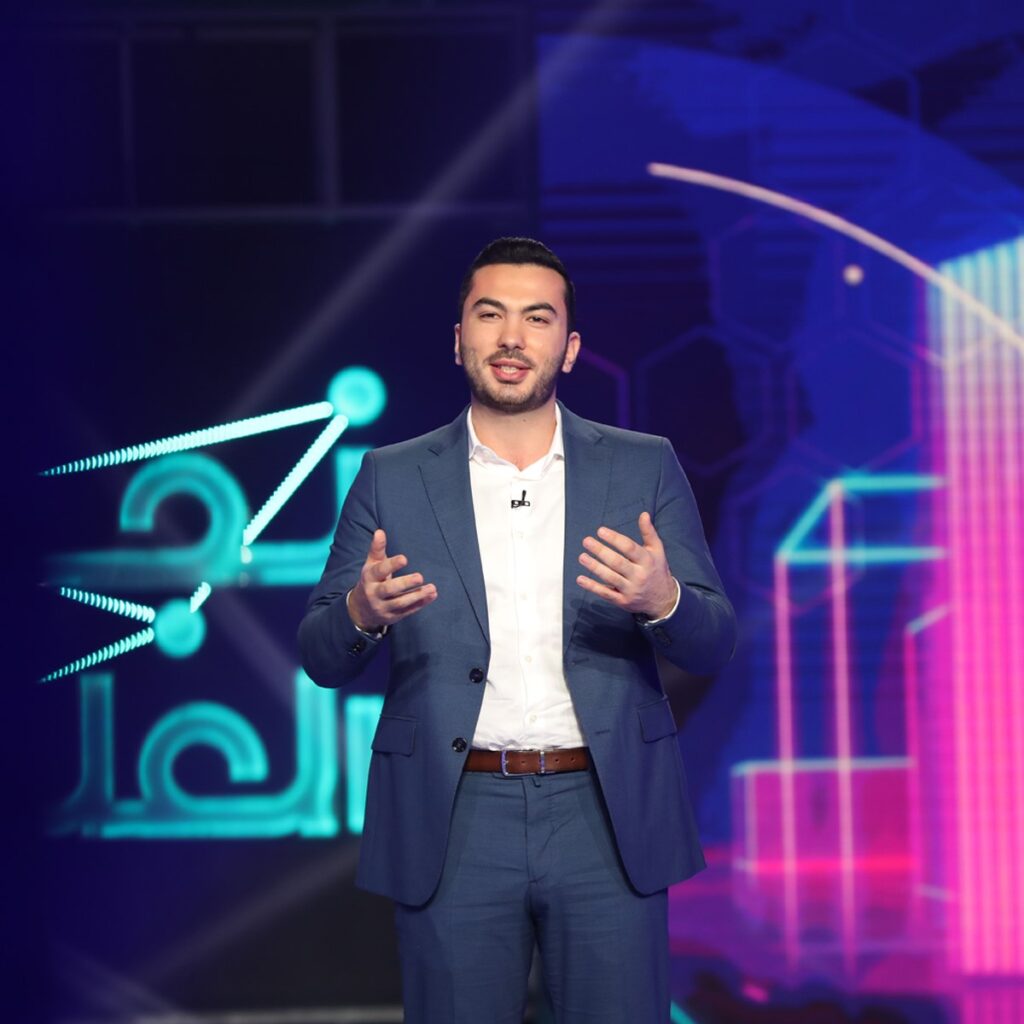 The Stars of Science season 12 contest played a pivotal role in founding the startup DLOC Biosystems, inc. This contest spanned a period of 1-year and supplied me with all the facilities, experts, and resources I needed to develop and test the technology. The Stars-of-Science award was a pre-seed grant funding that allowed me to patent (PCT filings), incorporate the company, expand the team & facilities, and start the detailed biological validation experiments. DLOC is exponentially growing day after day and is currently heading towards its seed round.
What kind of products and services does your company offer?
We are offering Organ-on-chip drug testing and Preclinical trials on-chip.
What's the latest progress in the project, and what are you focusing on right now?
The company has obtained pre-seed grant funding, got through the patenting process, and we are aiming to continue setting up facilities, expanding the team, and starting the detailed biological validation experiments.
What pain of your customers are you helping solve? What is your company offering, and what kind of customers and partners are you looking for?
It takes on average $2.6 billion and 12 years to develop 1-successful drug because 90% of drugs fail at the late and expensive clinical trial stages. The reason is that those failures couldn't be predicted earlier during the preclinical trials.
We offer complex 3D organ-on-chip disease models used to test preclinical drugs and predict the failures due to toxicity & efficacy. We can even predict phase 3 related failures by forecasting if there is a dosage where there is a balance between toxicity & efficacy.
Another goal is Precision medicine. As many cancer deaths are caused by an improper prognosis of drugs and therapies. DLOC's chips are designed to be applicable for complex 3D-biopsy culture with low viscosities. Thus, what we could offer is patient-on-chip drug prognosis testing, to give the patient a personalized drug with a precise dosage.
So potential customers are pharmaceutical companies, CROs, and clinical oncology labs. And potential partners may be cell sourcing and BioTech companies, research centers and hospitals, and Pharma companies.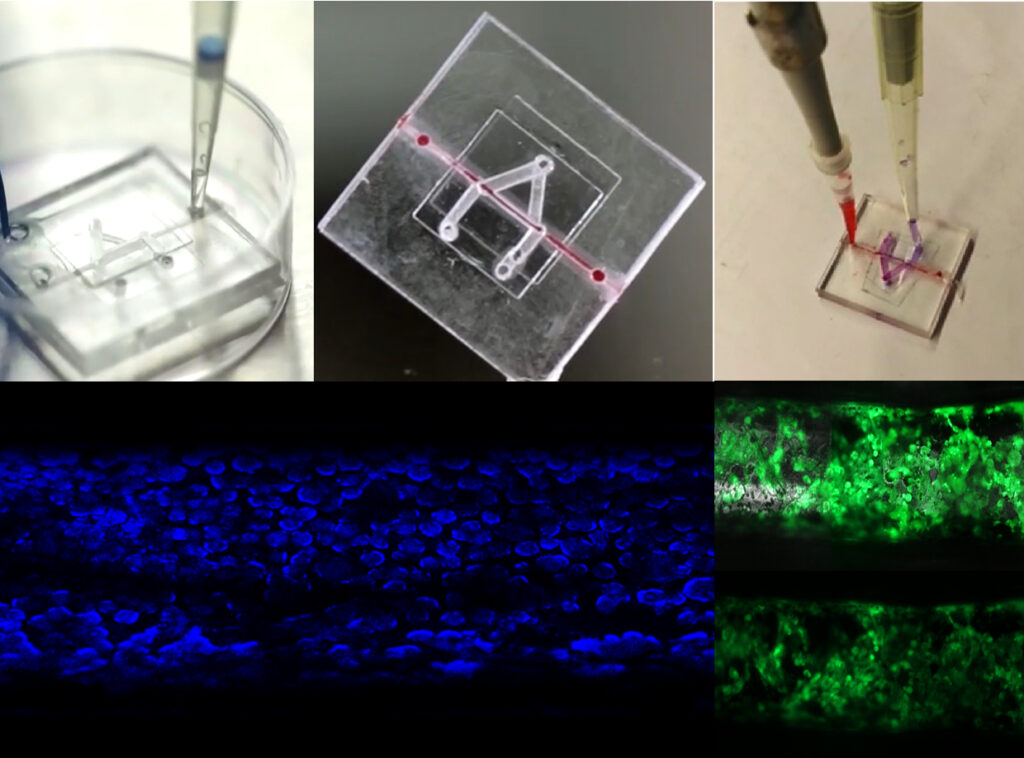 What differentiates DLOC Biosystems from its competitors?
We are the 1st company to incorporate ultra-thin porous 3D scaffolds in organ chips, allowing us to design and implement a multitude of 3D tissue structures and co-cultures. In addition, our scaffolds have the mechanical stability to support tissues with multitudes of viscosities and stiffnesses. This allows for the precise re-creation of complex 3D organ systems on our chips.
Do you use AI technology in your product? How does it work for you?
Not yet, but we have plans to incorporate AI in cell imaging and data analysis techniques for tissues in our 3D environments.
Do you have any projects related to COVID-19 research? If so, can you explain how your product is contributing to a global fight against coronavirus?
So far, we are not conducting any biological experiments related to COVID-19 research. But at present, we are recreating a complex 3D lung model of healthy tissue & diseases (mainly cancer). So this model, in addition to a multitude of models that incorporate epithelial tissues, is ready to be used for COVID-related research.
What is your business model, and how are you planning to get early customers onboard? Have you already raised money for your operations and building the platform?
We are currently running biological experiments on our chips that aim to give us good traction. We are testing oncology drugs that failed in clinical trials due to toxicity (Phase 1), efficacy (Phase 2), and dosage (Phase 3), and also on drugs that passed the FDA approval.
We are a B2B type business, so our early adopters will be pharma companies acquired through collaborations & partnerships and attracted by the results of the above testings.
Up to this day, we raised around $0.5M in grant money from local, regional, and worldwide competitions. This money allowed us to incorporate, patent, set up our facilities, build up our team, and start the detailed biological validation testing. We are currently heading to raise our seed fund soon.
What milestones have you had in fundraising, and where are you now?
Up to this day, we raised around $0.5M in grant money from local, regional, and worldwide competitions. This money allowed us to incorporate, patent, set up our facilities, build up our team, and start the detailed biological validation testing.
We are currently heading to raise our seed fund soon, to be able to do the following:
1) File globe-wide national patents for our chips.
2) Continue designing different complementary devices to our invention and patenting them.
2) Develop & test the different chip designs integrated into the human-on-chip models, which we aim to use to test for the different diseases.
3) Continue the biological validation experiments for the various diseases.
4) Expand the team and facilities.
5) Acquire partnerships and collaborations.
Series fundings will follow the seed funding; each has a specific set of tasks designed in our business plan.
What was it like growing your team? What were the challenges and surprises you encountered? What tips do you have for building a solid team?
Talents in this type of niche field are scarce and rarely available. Thus, one of the hardest challenges was growing a small team capable of creating the most value with our limited resources.
What we realized was vital to build a solid team – to have clarity on the value proposition and the vision of the startup. Having breakthrough technology and a field-disruptive vision will attract the right people. At the end of the day, what startup needs are passionate, creative, and skilled people with aligning values.
Also, before hiring team members, one should pinpoint and understand what tasks the startup needs to perform at every stage. Then, you should list the knowledge and expertise needed to be acquired by the person that could most efficiently perform those tasks.
For the type of tasks that require high-end skills, I advise startups to hire a consulting service from a specialized company. This is aimed not only to perform the needed tasks but for the team members to acquire new skill sets.
What are your company's plans for the future, your major dream in 2022?
We aim to raise our seed fund after the 1st quartile of 2022; this will be a vital milestone for the survival and growth of our company. It opens up large projects and more biological validations, taking us much closer to the market.
To summarize our interview, I would like to ask your opinion about the future of the HealthTech industry, especially considering the impact of the pandemic and all this economic turbulence.
The COVID-19 pandemic highlighted the weaknesses & gaps and the dire need to advance the healthcare industry. People realized how late we are in healthcare, compared to the advancements in other fields, such as the computer industry and AI.
I think that of the few positive aspects that resulted from the chaos of the pandemic was the cultural shock that taught us how to deal with future pandemics and limit the losses. I believe that the world post the pandemic will be much different than before. And hopefully, more research and startups will be focused on advancing the healthcare field to protect our most valuable assets, our health.
Our vision at DLOC aligns with the post-pandemic world interest, aiming to develop drugs faster & cheaper, and where medicine is personalized and precisely prescribed.