As part of the startup Interview series, we are going to interview Mrs. Delia Iliasa from Sanopass, a Romanian startup, the only platform that connects, digitizes, customizes, and integrates all medical prevention services and serves Medical Prevention, Sports and Nutrition.
Delia, thanks for taking the time to catch up with us. Can you briefly outline the company's story, what is Sanopass' key goal? Who are the founders and how it all became what it is today?
Hello, first of all, I am Delia Iliasa, Managing Partner of SanoPass.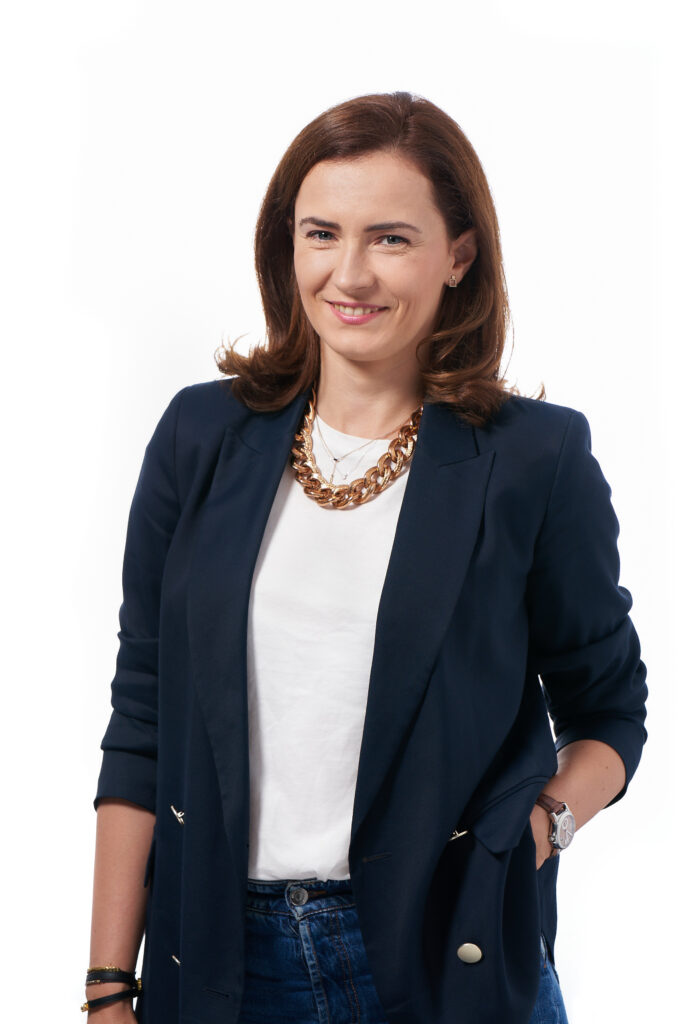 SanoPass emerged out of a desire to facilitate employers' access to private clinics. From the moment we started to present, SanoPass reinvented itself due to the vision of the founder: Andrei Vasile.
Today SanoPass is a MedTech platform set to democratize and digitize access to medical, sport and nutrition through one single point of access: the SanoPass app. Our app integrates many medical, sports, and artificial intelligence services designed to help people to prevent health problems.
What kind of products and services does your company offer?
SanoPass has today the largest network of partner clinics – over 850 medical clinics and over 10,000 doctors. In addition, the mobile application offers: electronic medical file, telemedicine (telephone medical counseling), access to online pharmacy and insurers, psychotherapy, as well as special offers through important partnerships with Mastercard, NN or Dr. Max.
SanoPass FIT is a new branch dedicated to sport. It already has 100 gyms nationwide and, of course, will continue to grow it.
All our services are available for B2C and B2B customers, nationwide and soon will be available in Moldavia and Bulgaria too.
What's the latest progress in the project, and what are you focusing on right now?
It is impossible for me to speak about a single project since all the major initiatives which we have undertaken are closely connected to each other. Firstly, it is important to specify that a new version of the mobile app is planned for release. This app shall be connected with the new version of the website which will bring a lot of unique aspects to the Romanian market.
Both the website and the mobile app will have an AI module integrated by virtue of a freemium component.
What differentiates SanoPass from its competitors?
It may sound weird, but SanoPass has no competition. Our business model allows us to be in a permanent state of collaboration with the entire market, therefore I cannot name a direct competitor.
Today SanoPass is collaborating both with large networks of clinics such as Synevo or Sante and with small clinics. Based on the need of each clinic we have the possibility to always adapt and to develop new solutions. We manage digital subscriptions for one of the largest chains of dental clinics from Romania: Dr. Leahu Dental Clinics and we have a direct link available to specialists trained in mental health from the Oana Nicolau Clinic. We have an integration made with another successful start-up from the MedTech field, Telios, through which our users receive consultations, recommendations, or prescriptions from over 42 doctors who are available 24/7.
Furthermore, we are also collaborating with the insurance market and here NN comes to mind and also with pharmacies such as Dr. Max. If we are to brag for a moment, I would like to mention that last year we have launched possibly the most important project in the field of medical prevention in Romania with Mastercard.
Do you use AI technology in your product? How does it work for you?
Our AI solution will be available towards the end of the summer period. We have given this AI a name and I would like for you to be the first to know it: MedicU.
It shall act as a symptom checker and it shall be 100% integrated with our website and mobile app. After a virtual consultation, which by the way takes no more than 3 minutes, the user will know the source of his pain/ discomfort and will know to which medical branch he must appeal to.
What is your business model and how are you planning to get early customers onboard? Have you already raised money for your operations and building the platform?
I am glad you ask about our business model. We have a unique model in Europe in the B2B area and not just at the level of the industry. We offer the possibility for large companies to get back the part of their budget which was not spent during the following year. Basically, a company with a large number of employees can allocate a yearly budget and in the case in which the whole amount is not spent then it can be carried over in the next contractual year.
Considering investments, SanoPass has received over 1.2 mil. Euro in total and this year, in May to be more precized, we have finalized the second round of investments which totaled roughly 850.000 Euro.
Congratulations on it! What milestones have you had in fundraising and where are you now?
The last investment which we raised shall be used to develop the platform and for the integration of the AI module – an activity in progress since the beginning of 2021. For SanoPass FIT – we already have over 100 gym facilities, regarding our international expansions – we have started SanoPass Moldova and for marketing investments, we are targeting to grow our investments targeting more B2C users.
What was it like growing your team? What are the challenges and surprises you encountered? What tips do you have for building a solid team?
It's not about raising a team but rather about developing a business model together with a dedicated and capable team. Both me and Andrei as well as the other members of the team are growing alongside SanoPass each day.
The fact that we see the fruits of our labor both at a personal as well as at the business level brings the highest satisfaction.
What are your company's plans for the future, your major dream in 2021?
At the core I am a salesperson, therefore I wish that in 2021 SanoPass will sign a contract with a giant from the Romanian market, and here I am looking at a company with over 5000 employees.
What do you think about the business climate in Romania and in the EU in general?
To my mind, we have to talk about the present, not about a particular region, and currently, both in Romania and in Europe the time and climate are ripe to conduct business. I strongly believe that now is the moment in which mankind is at its peak and we are here to make it better.
To summarize our interview I would like to ask your opinion about the future of the HealthTech industry, especially considering the impact of pandemics and all this economic turbulence. 
People need access to medical services more and more and companies such as SanoPass are here to democratize the access to doctors and to proper medical solutions.
A macrotrend which exists at the moment is connected to devices which are constantly monitoring our health and which connected amongst themselves in order to provide all the required data when somebody goes to the doctor.
Furthermore, I believe that in the future there shall be no more distinctions between Health Tech/MedTech and Medical. They shall all be placed under a single umbrella.