As part of the startup Interview series, we are going to interview Mr. Tadas Burgaila from Kilo.Health, a Vilnius-based digital health and wellness company that provides unparalleled opportunities for entrepreneurial talents and visionaries to build digital health products of the future.
Tadas, thanks for taking the time to catch up with us. Can you briefly outline the company's story? What is Kilo.Health's key goal? Who are the founders, and how did it all become what it is today?
We are a fast-growing health tech company with a wide range of products that combine hard science, innovation, and the best digital practices there are. Our key goal is simple – to give people the best tools to become healthier, fitter, and, subsequently – happier.
What we have today, we created within the past several years. From launching our first product with a team of five people to hiring more than 50 people in a month. It was, and still is, an incredible ride.
Our growth is due to the fact that we genuinely aim to help people live better lives. When it comes to our team, we believe in people. We encourage them to trust themselves, take risks, and test the ideas they have. Besides, we constantly invest in new products and development.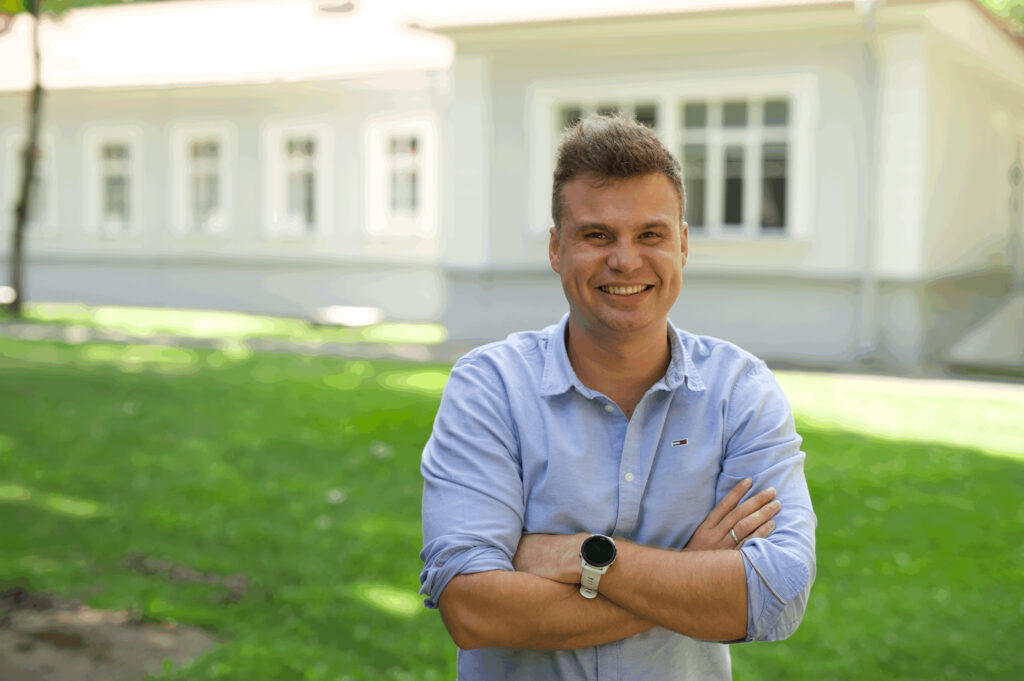 What kind of products and services does your company offer? What's the latest progress in the project, and what are you focusing on right now?
We are a health tech company, and this is our sole focus. For example, we have products for people with diabetes or for those looking for innovative solutions to quickly and easily check their overall health without leaving their homes. We believe that this emerging trend will be especially valuable in the post-pandemic world. Another trend that we are working hard on is telemedicine.
Ideas for our products come from the real needs of people and are based on science and innovation. We have a system for testing ideas and checking if the market needs them. Right now, we test at least one product idea every 22 days. About 40% of them turn into successful products and reach consumers around the world.
What pain of your customers are you helping solve? What is your company offering, and what kind of customers and partners are you looking for?
We have more than 30 products, and the topics vary from diabetes to telemedicine to mental health. I could say that our products are created for people who want to stay healthy and live a good life. It is easier to do this when the latest science and technology come together.
We are also investing in other companies and products. We are constantly searching for good ideas and talented teams working in health tech and related fields.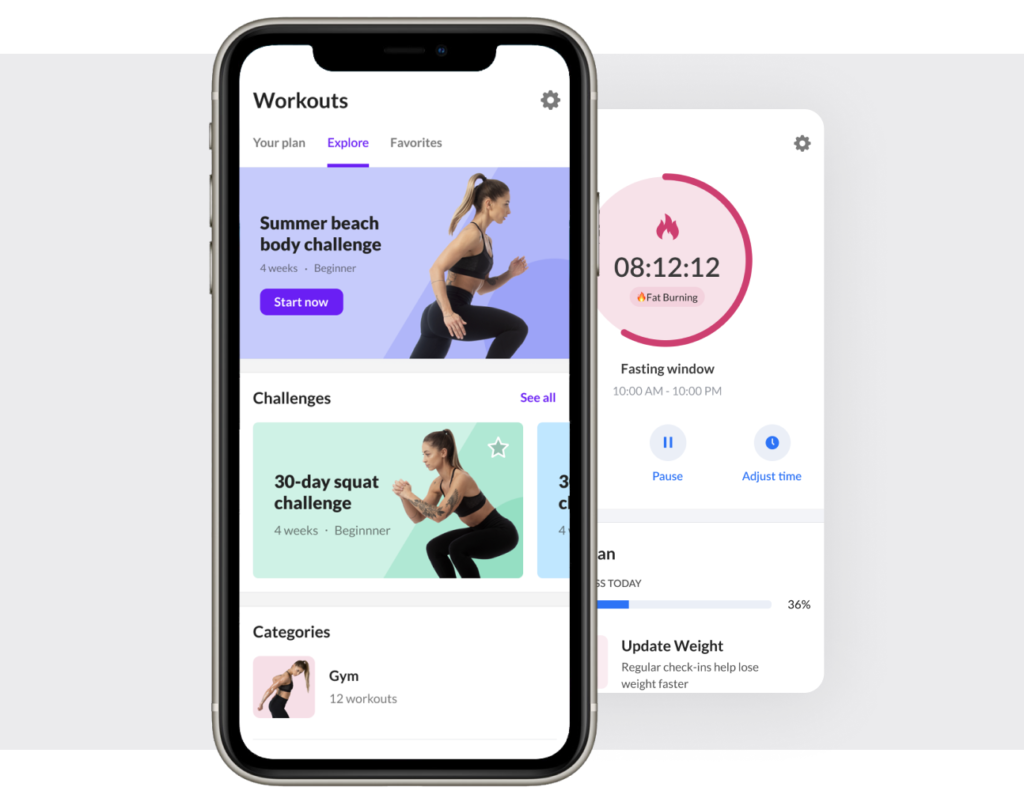 What differentiates Kilo.Health from its competitors?
We stand out with our speed, scientific approach, and efficiency in delivering products to the market. This is because we have a talented and brave team who wants to build the best products. You have to be very flexible and take risks in this dynamic sector. And we love doing that.
Do you use AI technology in your product?
We do not use AI currently, but we use predictive analytics for user insights. Using AI is currently on the roadmap which would include chatbots and/or human posture analysis.
Do you have any projects related to COVID-19 research? If so, can you explain how your product is contributing to a global fight against coronavirus?
We have one product that helps take COVID-19 tests at home. It is called Revolab, and you can order a COVID-19 antigen test, a COVID-19 antibody test, or a COVID-19 diagnostic test with certification for travel. This product was helpful in our test markets when all state laboratories were occupied with huge demand for diagnostics. It also guarantees you additional safety because you do not have to leave your home to have your tests. It proved to be a success, and right now, the team is expanding the scope of tests that users can take safely at home.
What is your business model, and how are you planning to get early customers onboard? Have you already raised money for your operations and building the platform?
We've already onboarded around 4+ million customers that use our products on a regular basis. The strategy is simple – to identify problems that people face, test out ideas, turn them into successful products, and market them to people who need those products. We are a bootstrapped company; therefore, all of the money we use to build products and bring them to the market comes from our earnings. This means that there is no other way than to be efficient.
What milestones have you had in fundraising, and where are you now?
We are a bootstrapped company; therefore, we did not do any fundraising yet. However, as we are a fast-growing company, we are exploring different options to scale our business even further.
What was it like growing your team? What were the challenges and surprises you encountered? What tips do you have for building a solid team?
It was a huge job to grow our team from just a few to more than 500 people. And we are still hiring. What's more, a lot of these new people were hired during the pandemic, so we had to arrange all the interviews online. It was more difficult for these newcomers to get to know the company and the team online, but we managed and found new ways to do this.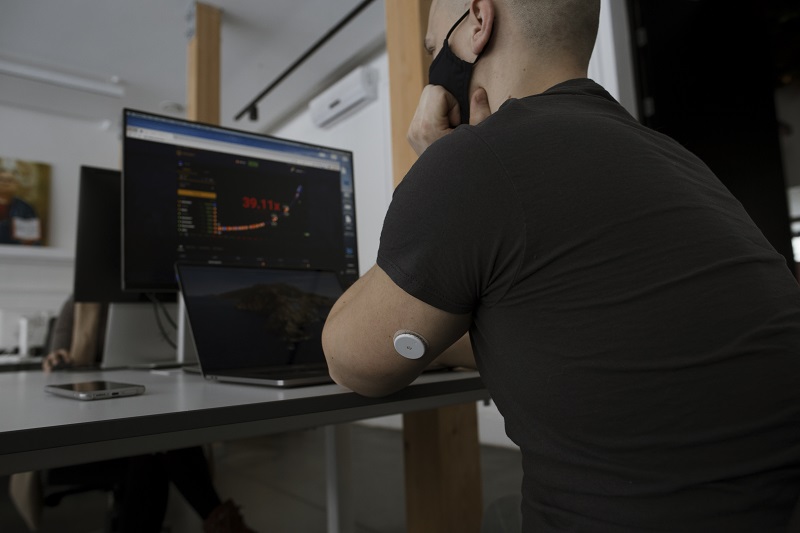 The main tip for others is to always think about your team and build it with the values you stand for. It is easier to maintain talented people when you are connected by the same way of thinking.
We also created a special co-found program, which helps discover people with great potential. So we search not only for employees but for co-founders who can build new products together and turn them into unicorns. Like other IT companies or startups in Lithuania and all over the world, we educate people, create special academies where they can learn and prepare for the market needs.
What are your company's plans for the future?
Our goal and major ambition are to become a unicorn. We will do that by providing our customers with the best tools to be healthier, fitter, and happier. And we're working hard every day for it.
What do you think about the business climate in Lithuania and the EU in general?
The business climate in Lithuania and the EU is great for tech entrepreneurs. We have all the tools, people, and infrastructure to build industry-leading products. This is a great place to innovate. We are a good example of it. Also, the EU is a great gateway to other markets, besides being a large market itself.
To summarize our interview, I would like to ask your opinion about the future of the HealthTech industry, especially considering the impact of the pandemic and all this economic turbulence.
The pandemic was a good indicator to show the importance of health tech products. Health definitely became the top priority for people as individuals and countries in general. We expanded our business during this turbulent year and joined other leaders in EIT Health, Digital Therapeutics Alliance (DTA), HealthXL, and other communities.
This industry is growing very fast, and we see a lot of business opportunities. You can not only be healthier but save your time and money if you use digital health products wisely. They could also help take care of your family members and relatives to track and improve their health. I would like to believe that people will benefit from this and have more tools to take care of their health and well-being.