We have discussed the new deeptech approach to the hair loss and scalp problems, and the AI in the healtcare technologies with the CEO of iHairium startup – Ilia Kravchenko.
Ilia, thank you for taking your time to talk to us! Could you please briefly share the history of the company and what is the key aim of iHairium? Who are the founders and how has it all become what it is today?
Everything that I've been doing for the last 15 years has come together in this project. First, I had an IT company, then a successful multidisciplinary clinic, and a clinic of cosmetology and trichology, which became the second largest one in Russia. All these years I have been deeply involved in the problems of trichology, the availability of services, technological development and the future of the industry.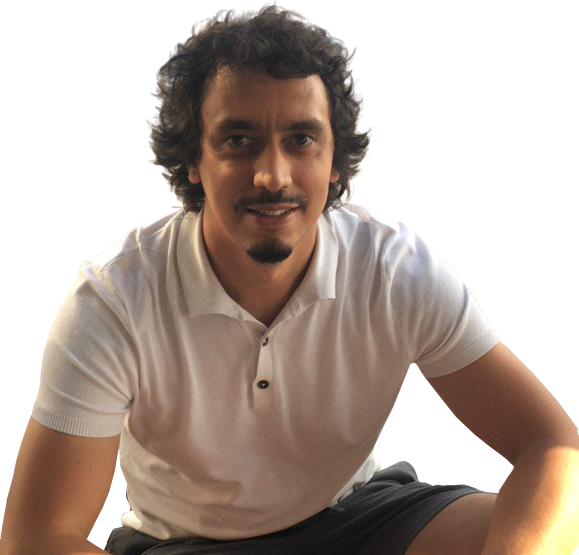 During the development of the clinic, I have noted three things:
Trichologists' clients are always "lifelong," that's what they call them. Every person who suffers from some hair or scalp problem comes to the clinic at least once a year and leaves $1,500 to $2,000. This is necessary to maintain the health and quality of the hair.
Effective care and restoration products are available only at clinics or specialty stores. Most people have no idea about them and instead of solving the problem, they just spend their money on most hyped products for years without getting any results.
Patients are constantly writing to doctors. They have to get distracted to reply to their clients during the workday and on weekends. This is okay, as people are concerned about their condition. Besides, there are a lot of myths in this field, and one is eager to find out reliable information.
All this has resulted in the idea of creating a project that combines benefits for people, physicians, and clinics. In 2021, I conducted research and analysis and suggested an investor create IHairium, an AI-enabled service that would make trichology accessible. That's our primary goal. Now a person just needs to download the app and spend 15 minutes on a questionnaire and a photo in order to understand the causes of his/her hair and scalp problems. Here they can also make an appointment for an online consultation, find a trichologist near them, order cosmetics, choose a clinic for hair transplants and many other things.
What products and services does your company offer?
Quick diagnosis using machine vision and personalized recommendations for recovery.
Online appointment for a consultation with a highly qualified trichologist. It is especially helpful for those who live in small towns or who do not want to travel to a clinic.
Making an appointment to see a trichologist or to have tests done at an approved clinic near your home.
Opportunity to select a clinic for hair transplantation in the global ranking of clinics that is available in the IHairium app.
Support from the service's physicians before and after hair transplantation.
Online consultations with dermatologists and nutritionists.
Catalog of professional hair and scalp care and restoration products.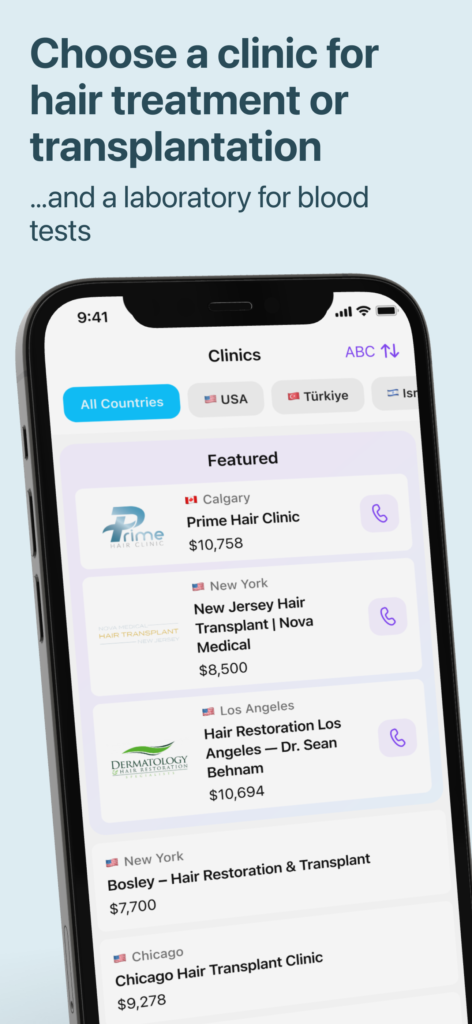 That's the list right now. We'll still be expanding and involving all the resources in order to help people solve their hair problems in a comprehensive way.
What's the latest progress of the project and what are you focusing on right now?
We're making progress every week. We are gradually increasing the number of users in Europe, the US, and the CIS. We are currently expanding the base of clinics for hair transplants and consultations, we are involving physicians and creating an independent rating. We want to make something like a booking service or AirBNB, where everyone will be able to choose proven specialists according to their needs. Our next step is expansion to the MENA and APAC regions.
What kind of customer pain points are you helping to solve? What does your company offer and what kind of clients and partners are you looking for?
We help people and physicians. We help people solve hair and scalp problems quickly, comprehensively, and at affordable prices. It doesn't matter where a person is or how big the budget is, if a problem bothers you, it has to be solved.
More than 300 million people in the world search for a solution to their problem on Google every day. Nearly 1 in 20 suffers from hair loss, dandruff, greasy, dry, brittle hair and many other disorders. Can you just imagine how many people try products that don't work and sometimes even make things worse. Not everyone has the opportunity to go to a specialist, but now they can find a solution in their phone.
Meanwhile, we help doctors by relieving them of their first workload. There are on average about 100,000 patients per physician, and appointments are booked a month in advance. With the help of machine vision, we replace the analysis on the trichoscope and collect the primary anamnesis. Thus, we exclude the human factor from the diagnosis process.
In general, the goals are global, so now we are attracting clinics for hair transplantation, treatment, cosmetology, dermatology, male health, laboratories for testing, pharmaceutical companies, cosmetic brands and companies that produce dietary supplements and vitamins.
What makes iHairium different from its competitors?
Comprehensive Approach: we cover all stages of recovery. A person can get diagnosed, make an appointment for a consultation, order products, choose a clinic for a transplant or ask their physician some questions, and it's all in one service.
Independence: our service is not linked to one company or clinic. We have greater opportunities for scaling since we connect our partners all over the world.
Accessibility and technology: we train 5 neural networks for a fast and reliable diagnosis. This makes the work of trichologists around the world faster and easier. At the same time, one diagnosis, after which the person already receives the result and recommendations for recovery, costs only $4. It turns out that we are faster, cheaper and available in any city.
Do you use artificial intelligence technology in your product? How does it work for you?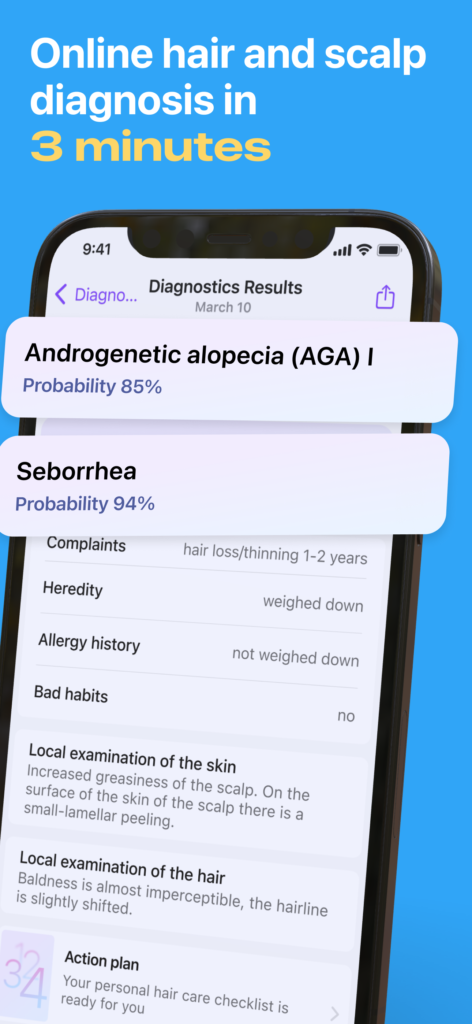 Yes, we train neural networks:
to perform a visual diagnosis
to identify hair and scalp problems
for selection of methods and means of restoration
for selection of products for daily care
for counting hair grafts needed for hair transplantation
for selection of transplant methods
for selection of the clinic by request and location
What is your business model and how are you planning to attract your first customers? Have you already raised the money for your business and the creation of the platform?
We've already launched the app and the services, we're actively engaging customers and partners, and we're growing. Our benchmark is B2B and B2C segment, therefore there's a lot of work. Now we are attracting investments to develop and improve the service.
What were your milestones in fundraising and where are you right now?
We have already raised initial investments on pre-seed round, found product market feet, started generating ongoing monthly revenue, and just launched our seed round to expand in the new regions, as we already see interest from MENA and APAC clients.
What was the development of your team like? What kind of challenges and surprises did you face? What tips do you have for building a close-knit team?
I just find great professionals and integrate them into the team. There are a lot of talented experts right now who don't want to work for a big corporation. It is worth looking for those who value freedom of action, creativity and discussion of ideas. This is the only possible way to create something new in the market.